The digital roadmap
The roadmap: the true compass of your digital journey.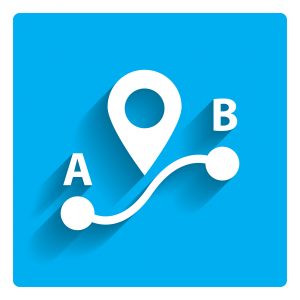 Bringing guidance and clarity throughout the project

For development teams, the roadmap provides consistency to all projects undertaken in parallel by different teams.
Clarifying priorities and helping with decision making

For the manager, the roadmap can be used as a management tool displaying the overall project's progress status as and when required, and help prioritize in case of conflicts.
Enable collaboration between project stakeholders
At the inception of the digital transformation:

The roadmap enables R&D and marketing to collaborate on features and characteristics of the solution, including technology, available resources, company's policies and competition.
A collaborative and dynamic support

This collaborative work allows each department to express its constraints and aspirations. The result of this collaborative, iterative approach is a shared and realistic vision of the end-goal.
Support smooth communication between all project stakeholders
Helping obtain validation from partners & sponsors on large scale projects

For all players in the high-tech sector, the roadmap is an excellent way to present their mid to long term strategy.
Assisting in procurement cycles

The roadmap gives the CDO and CIO a clear idea of the technical and functional requirements, which helps anticipate the needs for resources during project phases.
Our expertise in constructing digital roadmaps
The roadmap reflects the overall digital strategy of the company. First, it helps set the main targets. Second, it contributes to fleshing out and prioritizing the relevant projects to achieve said targets. Third, it allows to define consistent positioning and rules to allocate budgets and resources.
OUR VISION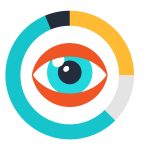 The aim is to set a target on the mid to long term.
The digital roadmap thus embodies the company's global strategy for digital transformation projects.
Roadmap to success…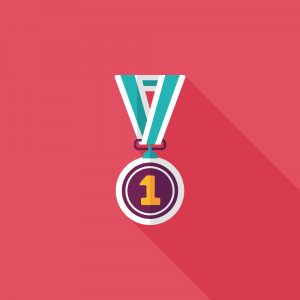 The roadmap belongs to and goes hand in hand with digital transformation : it is an essential tool, instrumental to its success. The roadmap helps to:
Determine the digitalization process and define the affected areas and services,
List the features to develop, produce, and decide the order of their implementation,
Deliver, make available and support the proper functioning of digitalization
It relies on recurring actions , such as "test-and-learn", and on change acceptance by teams.
The roadmap is a project deliverable in itself

Documentation of business needs, projects, and stakeholders requirements.
Definition and assignment of priorities to quickly build consensus and to organize collaborative workshops.
Wide diffusion of the first roadmap to obtain commitment from all stakeholders.
A roadmap is designed to evolve with time

The roadmap may be reviewed regularly in systematic and planned intervals to compare the WIP project with the original assumptions. It is recommended to organize at least a biannual review for strategic projects and quarterly review for operational projects.