The CFO is responsible for the quality of books and the control over cost lines. He also plays a key role in the development of the firm's business. In his position, he often has to find the right balance between contradictory requirements and deal with the interests of multiple & conflicting interlocutors.
Though finance and management control teams were initially focused on producing reports and regulatory data, they have evolved to play a wider role within the organization, and became the right arm of the General Manager.

Our expertise in 'Finance Management'
⊷ We benchmark the best performers to further reduce costs by using the latest technologies (e.g. cloud, SaaS, digitalization)
⊷ We optimize processes of the management control function (e.g. set up a rolling forecast processes, budgeting, reporting)
⊷ We put in place new methodologies (e.g. Benchmark, Balanced Scorecard, ABC/ABM, Zero Budget Base)
⊷ We introduce new technologies (digital transformation) to generate efficiency gains
We contribute to finance department's structure and governance by:
⪧ Defining new organizational frameworks and governance principles, which reinforce management control processes and cost reduction initiatives, while promoting company culture and being in harmony with the growth plan
⪧ Translating this vision into your organization, your IT architecture and your processes
⪧ Promoting this vision internally and enabling its successful implementation
We bring our rich experience in IT systems organization and optimization, and lead resource sharing projects or team reorganization projects under various forms : shared services centre, outsourcing, off/nearshoring
⪧ ERP deployment, statutory consolidation platform or management reporting tool implementation
⪧ Impact analysis and deployment of solutions to comply with the latest norms and regulations
We propose adapted and innovative management solutions and help you design your analytical requirements and implement them in your systems, in close partnership with your teams
⪧ Optimization of your budgeting process and implementing supplementary management control tools (rolling forecasts, KPIs, benchmarking)
⪧ Creation and implementation of modelling tools to bring greater visibility on your bottom line and cash flows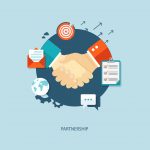 The finance function: General Management's strategic partner
We advised a French tier 1 airport authority group on managing its investment decision process
We reviewed the existing processes, the current organization and IT tools. We built a project inventory and analysed gaps for all investments projects within the portfolio of the airport group.
We proposed solutions to improve operational efficiency of the overall investment decision process, to facilitate the steering of the project portfolio, and to put in place selected KPIs to optimize performance in selecting and tracking projects.
We helped a top tier bank reorganize its finance department and upgrade finance related IT systems
We partnered with the Finance function to define a Target Operating Model for the accounting department, to clarify & simplify its governance rules, and to compile accordingly the target IT architecture and resources mutualisation projects to be conducted.
We estimated the qualitative and quantitative gains expected by all parties, and formalized the business case for the overall project.
We successfully conducted the TOM transformation project across the different teams within the finance department of the bank.
We implemented a new reporting process for the finance department of an IT equipment distribution group present in 35 countries :
We redefined the basis of monthly and quarterly financial reporting processes with country CFOs, and improved the group's management accounting rules.
We designed the functional requirements for a new financial management software.
We improved financial data quality and reduced the length of reporting cycles by upgrading the consolidation process