Steering digital transformation
Measure your digital innovation's impacts in order to size, quantify the expected gains and manage the transformation of your project, from ideation to realization.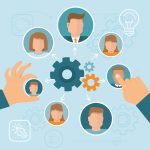 Accompanying you through the digital transformation journey
Fostering stronger work relationships that will boost teams and help colleagues reach common target together.
Helping management lead teams thanks to targeted and transparent communications and innovative methodologies.
Guiding operations teams in their appropriation of digital transformation, whether it consists of new tools or new processes
Facilitating the digital transformation journey by reducing risks, improving the decision making process, and eliminating the stress induced by the transition
Goals of digital transformation steering
STRATEGY
Confirming new business orientations, tracking your costs, your additional income, and anticipating your risks
Verifying the effectiveness of investments in digital projects
Benchmarking your digital strategy with competitors'
EFFICIENCY
Verifying whether new services meet customer expectations
Determining the impact of new developments / major updates / new features
COMMUNICATION
Assessing the adoption of digital tools/process through the organization
Helping employees improve their digital skills
Our expertise in steering digital transformation
OUR VISION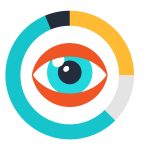 Measuring the performance of digital innovation enables the threefold validation of the adopted strategy, of the realized investment decisions, and of the business direction taken.
Digital innovation facilitates the tracking and reporting of variable costs through new, mostly quantitative indicators.
Transformation projects help the CIO evolve from a traditional vision of IT and systems management as a sub-contractor to a more proactive role of key business partner for the organisation.
Placing the board at the helm of digital evolution through an increased level of data interaction and responsiveness within the organization, which in turn enables an accelerated decision-making process.
Examples of past assignments
Private Banking Institution: Digitalisation and automation of the credit attribution process
We materialized efficiency gains through definition of standard analysis rules for eligible client requests
We drove automation, thus reducing lead times and manpower required to process requests, and fostering better client service
We measured the impact of transformation on the organization (governance, roles, costs & benefits)
Sports Betting Company: Agile steering of betting websites' overhaul program
We created a single platform website enabling both data access and bet placement, without decommissioning pre-existing functions
We redesigned and streamlined the betting User Experience, reducing steps and friction in the path to purchase, leveraging a clarified single betting cart, releasing a rapid 2-click betting, etc.
We implemented an independent user account management platform, accessible from all games and betting universes