Measuring the Performance of Digital Projects
Measuring helps manage and steer digital transformation at the core of the organization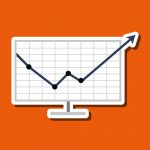 Weighing the stakes of your innovations
Assess the impact of your digital innovation to scale, , value and accompany your project from its ideation to its realization.
Measure the performance of digital innovation to validate the strategy adopted, the investment decisions made, and the direction taken by the business .
Ensure the design and/or implementation of measurement tools tailored to your digital project. We partner up with GM as well as Finance, IT, and Marketing Departments
Measure the ROI of digital transformation projects
Establishing best-in-class KPIs
Assess Key Performance Indicators (KPIs) currently in place across your organization: relevance and suitability study in light of the digital evolution and the associated new requirements.
Help you face the challenges of measuring digital performance: maturity, positioning, key project stakeholders involvement.
Define best-in-class KPIs based on the strategy pursued by your organization.
Examples

Internal Digital Training participation rate and digital skill matrix per department
Documents digitalization: space and processing time saved
Dashboards to measure real time resource consumption : energy barometer
Challenge existing KPIs through workshops: verification of the relevance of current indicators with teams and strategy stakeholders, test of new indicators.
Validate or upgrade KPIs during the transformation project. Creation of customized, individualized dashboards.
Ensure full understanding of the new indicators through simulations and trial runs.
Our expertise in measuring digital performance
OUR VISION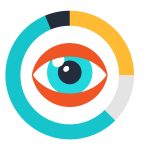 It is essential to clearly define the objectives pursued by innovation to determine the relevant indicators to implement :
Performance generated before and during innovation
Ability to create and capture the value created by innovation in a sustainable and profitable manner
Future potential / expected outcome of innovation
Current and expected ability to innovate (maturity)
Objectives of measuring digital performance
Strategy
Advise the strategic committee so that it makes the right decisions
Evaluate innovations by assessing the sources of future profits (return on innovation investments)
Justify R&D budgets and align resources with opportunities to :

Terminate unprofitable projects
Prioritize among multiple digital innovations projects
Effectiveness
Improve the capacity of the organization to innovate:
Verify the maturity of the innovation model (ability to carry an idea from early stage to its realization)
Assess the effectiveness of the innovation process
Communication
Communicate positively on the company's transformation:
Communicate internally, further team spirit and foster innovation
Communicate externally and improve influence and brand image
Measure gaps between expectation of internal and external customers and the company's business proposition