« Improve your firm's performance through better management of your projects and IT systems, and their stronger alignment with the company strategy »
Firms need to leverage new technologies and gear towards more agility, creativity, competitiveness and services offer.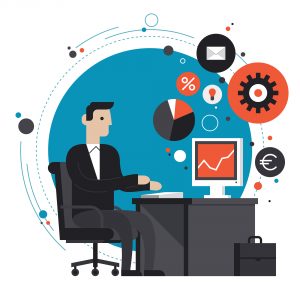 Our expertise 'IT and Projects'
⊷ Management of projects portfolio
⊷ Steering & optimization of Information Systems to increase operational efficiency
⊷ Transformation to help the CIO evolve faster and lead change within the company
⊷ Innovation
We manage projects and project portfolios
⪧ Project / Program governance
⪧ Daily project management & change management
Definition of requirements, creation of project plan, management of perimeter / cost / planning / specifications
Writing and management of tenders, coordination of project teams and project steering committees
ERP implementation with traditional or agile methodologies. (Scrum, PMP/CAPM certifications)
⪧ Project management with Agile methodology as Scrum Master or Product Owner, operational application of Kanban principles, training and coaching
We nurture the operational excellence of IT systems
⪧ Contribution to the performance plan of the IT function (e.g. ITIL, Cobit, Cmmi): process cartography, maturity diagnostic of the IT function, design of dashboards or balance scorecard models
⪧ Implementation of tools to track projects portfolios and ease their management: tracking of demand, value analysis and production & delivery capacity
⪧ Cost management for the IT function: implementation of cost management tools, management control for IT services, analysis of cost reduction initiatives, procurement support for services such as Could (e.g. supplier selection, contract management)
⪧ Management of IT risk: inventory and risk assessment based on activities or processes, risk matrix compilation, design of control plans and implementation of preventative or corrective actions
We boost the capacity of IT departments to stay ahead of company evolution
⪧ Definition and implementation of new services (e.g. Business and IT services, catalog of services, SLA)
⪧ Design of modernization plans for the IT infrastructure and applications (e.g. virtualization, cloud computing, green IT, optimization of delivery, SaaS)
We foster innovation in the firm and within projects
⪧ Implementation of adequate processes to watch evolutions in the field of technology and innovation (e.g., analysis of think thanks views, innovation portfolios design, time to market best practice implementation for functions & IT)
⪧ Support and management of testing plans, with a "Lab Factory" approach, to increase the business value delivered of new products/services, thanks to efficient team organization and adapted project methodology (project teams management, agile methodologies, iterative approach, MVP)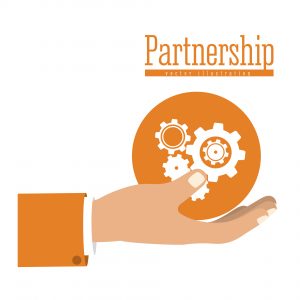 Efficient project management, paired with an adapted project methodology, are key to rally all stakeholders to projects' common goals, and to adapt to fast-changingl business functions (e.g. new distribution channels, new users habits, new business models, increased internal mobility)
We bring added value to your projects
We bring tailored, adapted methodologies to each project and each organizational structure: Agile, SCRUM, PMI, CMMI, Prince 2
We leverage our expertise in project & program management with extensive experience, renowned frameworks, and certified consultantsWe provide project management trainings to level up your team members, PM and PMOs
Assisting our client in defining its overall IT strategy
⪧ We analysed the current IT systems and processes, and the transformation requirements, across 4 dimensions: business, functional, application and technical.
⪧ We designed the "IT Department of Tomorrow" to make the vision of the transformation of IT related functions and technologies tangible
⪧ We formalized the IT master plan (2-3 years vision) and developed a portfolio of projects to realize it, while ensuring that these projects maximized value for limited risk levels
Contributing to better control the costs of an IT department thanks to new processes
⪧ We assisted in deploying the right cost allocation models through tailored benchmarks (e.g. ABC/ABM, TDAB)
⪧ We helped our client formalize & manage IT services contracts with third parties (e.g. catalogue of services, SLA/SLM)
⪧ We defined the principles of a new internal billing policy and led its implementation
Deploying a company-wide IT system in the overseas branches of a telecom operator
⪧ We were in charge of the management of the overall project, following a detailed implementation plan, to ensure match between functions and the different new applications of the IT solution deployed across EMEA territories
⪧ We acted as communication central point for project's key information with all project teams: PMO team, SMEs, functions, integrations teams and software support team
⪧ We brought added value advisory during the project's steering committees based on comparable projects experience
Analysing and scoping phase of a project to implement a new ERP in the European entities for an insurance company
⪧ We gathered the requirements and listed all processes impacted by the new finance information system
⪧ We assessed the available tools on the market and advised our client in the selection process
⪧ We designed the new financial system's architecture, high level processes and data flows
⪧ We wrote the functional requirements of the solution
⪧ We created the project charter and project management plan for deployment